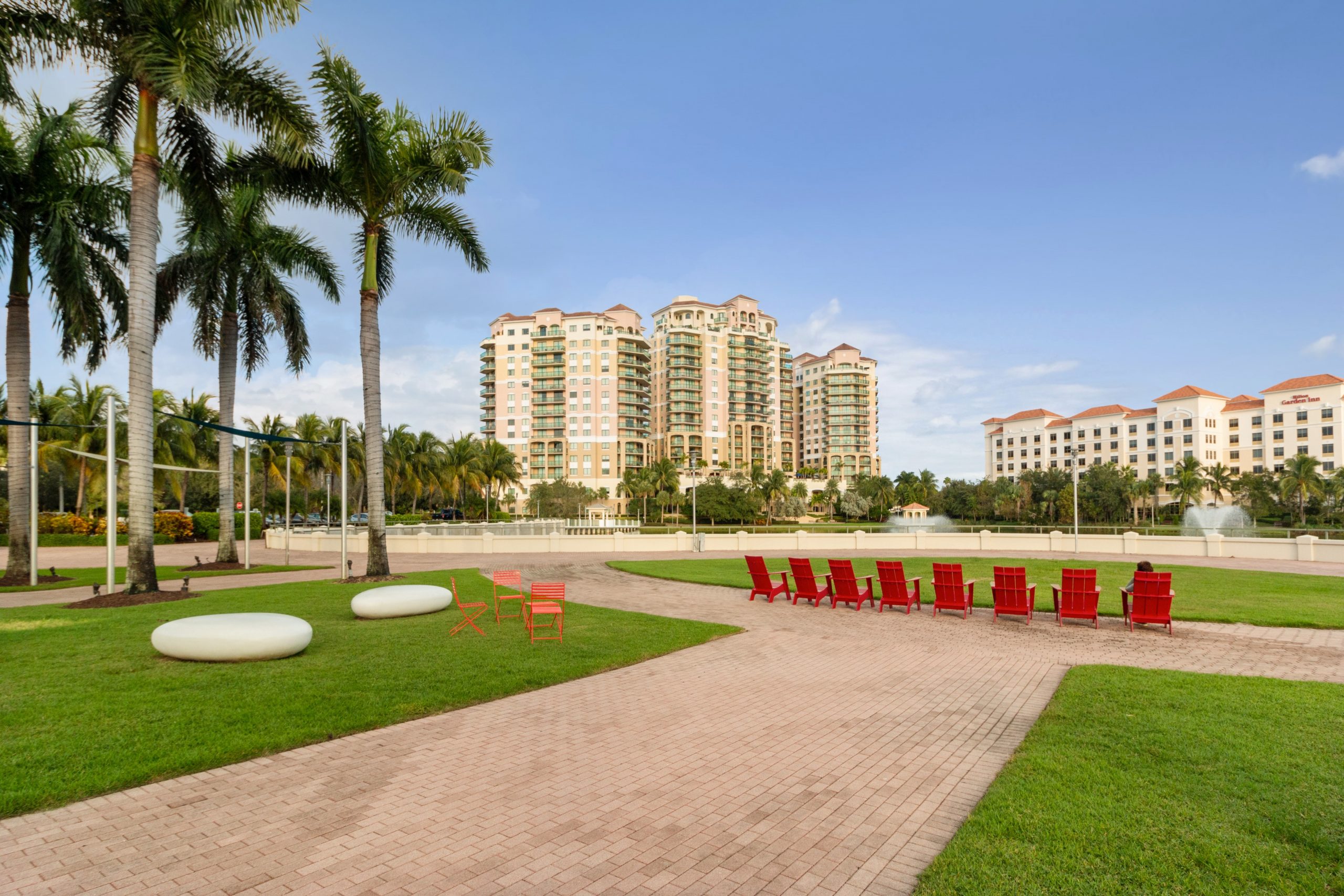 Palm Beach Gardens is a city of about 59,182 ideally located near North Palm Beach, Singer Island, West Palm Beach and Jupiter. This South Florida location offers year-round tropical climate along with easy access to some of the most pristine beaches in the nation. International airports, rail service, sea ports and major highways are all nearby and readily accessible. Palm Beach Gardens is primarily residential offering a wide variety of housing options including condos, mixed use communities, single family homes, gated and non-gated communities, villas and estate homes.
Palm Beach Gardens is both family and business friendly and is deeply committed to striking an ideal balance between an extraordinary quality-of-life and a vibrant local economy. The community offers a cutting edge range of public services and excellent healthcare, including one of the top 50 Hospitals in the nation. Its public and private schools, including 40 magnet schools, offer high quality pre-K-12 education. Many offer gifted and talented programs as well as advanced placement. Florida has no state income tax and low corporate taxes. The city offers a highly educated workforce, a proactive business climate, thriving Biotech and aerospace industries and a culture that embraces innovation, including close ties to Scripps Institute and the Max Planck Institute.
Palm Beach Gardens is very environmentally conscious, dedicating over 30% of its land mass to green space. It also offers a wide range of art and cultural opportunities including an award-winning "Art in Public Places" initiative designed to make world-class art and fine sculptures fully accessible to the public. Palm Beach Gardens offers an extraordinary range of fabulous things to do. It's known as "the golf capital," is headquarters of the Professional Golfers' Association of America. It has 12 golf courses and has been hosting PGA tournaments since 1971, including the Honda Classic which has been held at the PGA National Resort since 2007. The city offers access to all the joys of nearby beaches along with unspoiled natural coastal habitats making possible just about every outdoor activity your mind can imagine. Sunbathe, swim, surf, parasail, jet ski, take long strolls on the beach, take the family dog to the pet beach, go boating or sailing, snorkel and scuba dive world-class sport fishing, kayak take the bike and hiking paths. Or enjoy baseball at nearby Roger Dean Stadium host for the Miami Marlins and The St. Louis Cardinals spring training and home to four minor league teams.
To this add an extraordinary collection of restaurants, spas, resorts and some of the finest shopping there is, including downtown at the Gardens, the Gardens Mall, Legacy Place, Worth Avenue, PGA Commons, the Palm Beach outlet, Shops at The Breakers, local green Markets, Antique Row and the newly opened Harbourside Place in Jupiter.
Life is all about family, work, home, nature, play and joy…and Palm Beach Gardens is all about life.